Customers from Dubai Visit Our Factory
Views:270 Author:linkesi Publish Time: 2019-01-24 Origin:Site
With the coming of Spring Festival, our factory recently received customers from Dubai. They learned about us through Google search on our official website. Our company has 15 years of professional experience in the production of filling beverage machinery and equipment. Depend on advanced production technology and rich professional knowledge. Zhangjiagang Link Machinery is committed to the development, production and sale of various water and beverage fillers and packaging equipment. We are committed to providing customers from all over the world with the most professional, economical solutions and the most intimate and perfect services.We have many customers in the Middle East. We have a good understanding of the needs of customers in the Middle East.
Our foreign trade salesman keeps in touch with customers by Wechat. A customer from Dubai came to visit our factory with a team of engineers. As the world economy improves, they want a boxed milk production line to enrich their food coverage. Our engineers introduced a series of processes for their enthusiasm, and customers will stay in China for a week to discuss the filling process and packaging methods in detail.Our engineers give our customers the production line that best suits their customers. The customer is explained in detail for each function and composition of the production line.Every question asked by customers is answered in detail.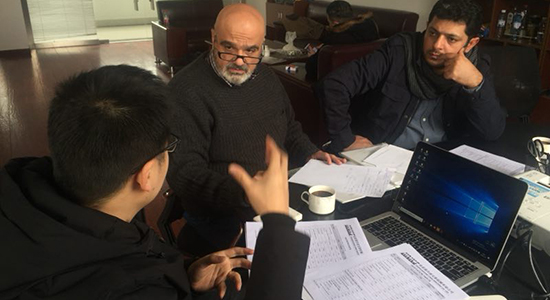 Adhering to the concept of introducing and developing innovative technology, the company is committed to providing customers with pure water, mineral water, carbonated beverage, fruit juice beverage, tea beverage, wine, oil, etc. automatic washing, filling and other liquids, sealed casing labels, film packaging, carton packaging; complete sets of water treatment equipment and automatic production line of barreled drinking water. We can also manufacture beverage equipment suitable for customer's production conditions and scope according to customer's special requirements.
We sincerely invite him to visit our factory.