Mineral Water Filling Line for Venezuelan Customers
Views:231 Author:linkesi Publish Time: 2019-02-21 Origin:Site
Mineral water has always been one of the best-selling beverages in the world and the famous VOSS water leads the global high-end drinking water market. The popularity of mineral water drives the rapid development and huge demand of water filling machine.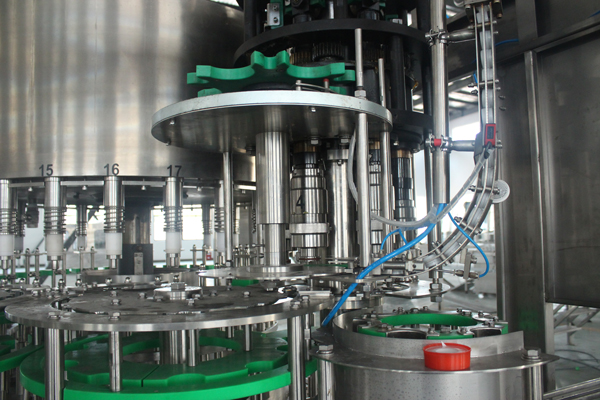 The drinking mineral water production line is the most popular product among Links Machinery. Recently we are producing a high-end drinking water production line for Venezuelan customers. Production is about to be completed and shipments will be made soon. The Venezuelan customers have an uncontaminated lake as water source. The lake has god quality water that can meet the standard of direct drinking water.
Water filling machine is the main part among the mineral water production line. This machine is mainly used for washing, filling, capping non-carbonated drinks such as pure or mineral water. It can increase the sanitation condition productivity and economy benefit by shortening the contact time between the material and external environment. During the filling production line, our machines try to keep mineral of water source as clean as possible and provide the most original water to consumers.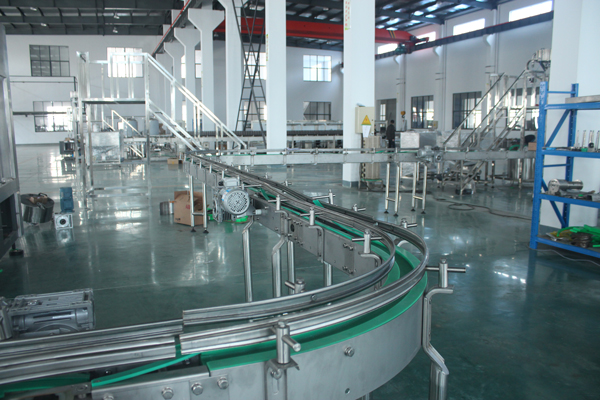 Links' water filling machine adopts technology of air conveyor direct connect with bottle feeding and bottle-out star wheel instead of screw and conveyor. It will be much easier to change bottles of different sizes. Neck handling technology is used for conveying bottles. During this process the operator only need to change some spare parts, no need to adjust the height of equipment. The high speed filling line adopts bottle gripper conveying technology which can make it freer for changing bottle sizes and easier for operating. By 3-in-1 monoblock, the bottle goes through rinsing, filling and capping with little abrasion, and the transferring is stable. Special designed stainless steel bottle gripper is out of touch with the thread parts of the bottle neck to avoid the second contamination. High speed and mass flow filling valve can ensure the high filling speed and exact fluid level. Wetted parts high quality stainless steel or food-grade engineering plastics. Parts of electric system are all imported from international brands that can meet the requirement of National Food Hygienic Standard.
If you are interested in any of our filling machines, please don't hesitate to contact with us.
Email: admin@links-machine.com
Telephone: +86 512 56868028