Successful Operation of Smart Palletizing Robot
Views:236 Author:linkesi Publish Time: 2019-04-19 Origin:Site
The new smart palletizing robot manuafctured by Links Machinery was successfully delivered to our customers. The customer has started the normal operation of robot and it runs very well.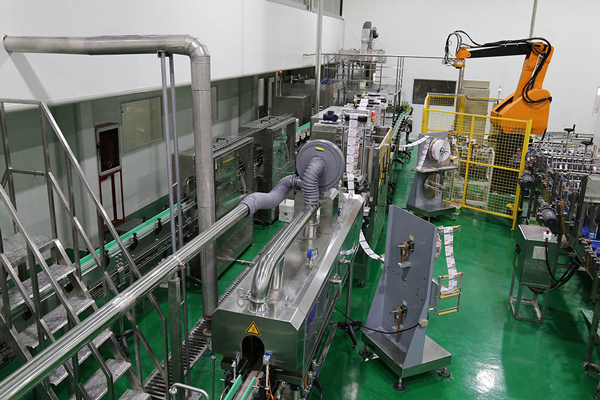 Our intelligent palletizing robot can customize professional robot solutions for different production lines and materials. Smart palletizing robot is a great choice because of reducing work time and increasing production efficiency and saving labor costs and space greatly. Besides customizing solutions on the base of your needs, the Flexible and accurate operation, excellent speed, high efficiency and stable performance enable a robot to complete mul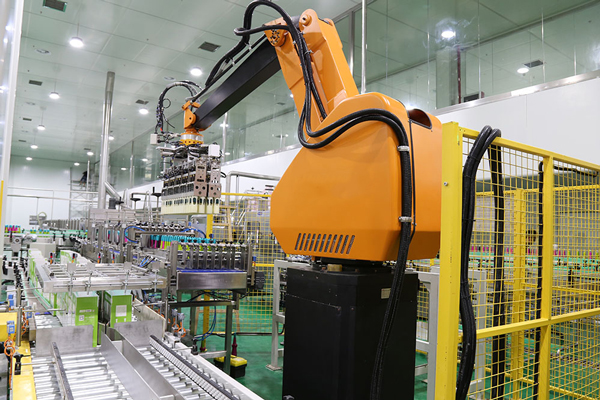 tiple production line palletizing requirements at the same time. It can weigh 120kg to 300kg. Our intelligent palletizing robot is widely used in feed, chemical, grain and oil, food, building materials, daily chemicals, alcohol, beverages, medicine, home appliances, 3C electronics and other industries.
As a professional beverage filling and packaging machinery manufacturer and supplier, Zhangjiagang Links Machinery has been in the leading position in the industry. The product line includes water treatment system, several types of filling machines, plastic injection molding machine and bottle labeling machine and packaging machine. We always insist on customizing the professional production line from the customer's point of view. We can also manufacture beverage equipment suitable for customer production conditions and scope according to special requirements of customers.
We provide one-stop service for our customers. Throughout the trading process, we will track the whole process of service. When customers receive machinery, it does not mean the end of the transaction. We will arrange professional engineers to install and debug machines. Training service is available in order to avoid mechanical damage caused by improper operation of customers. We strive to provide customers from all over the world the most professional, economical solutions and the most intimate and complete services.