Why Can Bottled Water Be the Top-Selling Drink?
Views:228 Author:links Publish Time: 2019-11-18 Origin:Site
According to a survey conducted by the International Bottled Water Association (EBWA), more than 63% Americans say bottled water is their favorite drink, followed by coffee (62%) and 58% Americans say soft drinks (regular and / or diet) are one of their favorite drinks.
Almost all Americans (94%) consider bottled water as a healthier option than soft drinks, while 93% believe bottled water should be wherever beverages are sold. With the popularity of bottles water, automatic water bottling machine is becoming a necessary equipment for many bottled water suppliers. High-quality bottled water is needed by more and more people.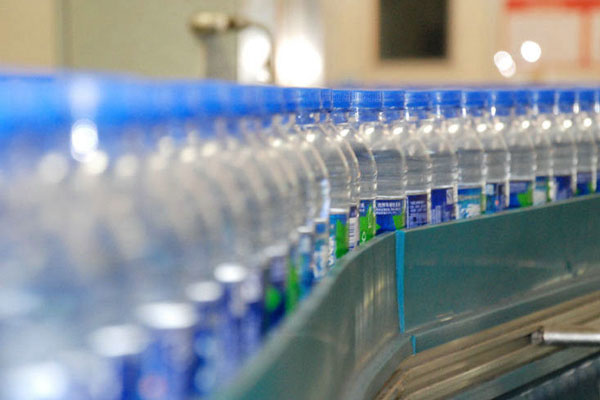 Consumers' desire for bottled water can be summarized into the following factors:
Many consumers consider bottled water to be healthy, safe and convenient;
Suitable for drinking at any time;
Relatively cheaper than other ready-to-drink beverages;
No unhealthy ingredients
People are moving away from unhealthy packaged beverages and choosing a healthy option-bottled water. "
Consumers consider many factors when choosing a beverage, but taste (99%), quality (99%), and safety (92%) are the first three factors. The consumers survey said that when they choose a beverage, the characteristics of the beverage are consistent with themselves (82%), the packaging is easy to carry (80%) and the resealable packaging (74%) are all factors they consider when choosing a beverage. For the increasing demands of bottled water, many factories tend to buy water filling machine for higher- efficiency production.
Among consumers who choose bottled water, 69% of consumers believe that low calories are the main reason for their choice, while 72% think that bottled water is sweetener-free. As a portable and cheap drink, bottled water has introduced new usage and drinking occasions. Bottled water is suitable for drinking at any time of the day and night and does not need to be refrigerated. Bottled water is not only the beverage of choice for consumers who want to reduce their calorie intake or artificial sweeteners, but also for a variety of consumers
IBWA encourages consumers to drink more healthy water and choose bottled water as their beverage of choice, whether at home, in the office, or on the go.
As a professional filling machine for mineral water supplier, Zhangjiagang Links Machinery has 15 years professional experience in the production of filling beverage machinery and equipment. We strive to provide customers from all over the world the most professional solutions and the most intimate and complete services.